During the 4th Transnational partners' meeting in Split, Croatia partners and mentor partners from Greece, Poland and the UK had the opportunity to visit the Jewish community in Split and to get deeper insights into the life of its 100 members.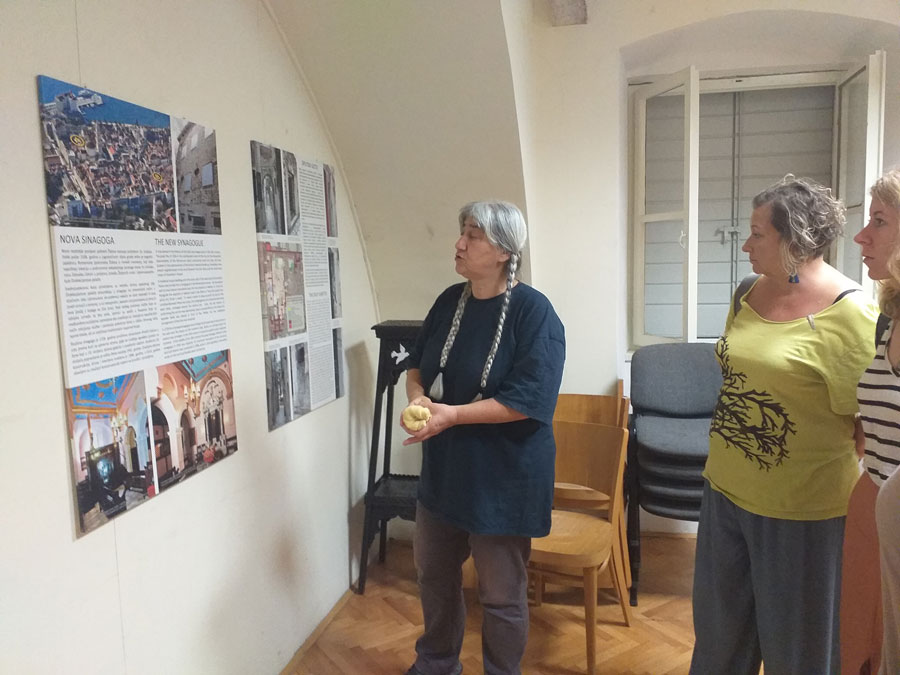 InterCap project and mentor partners were hosted by Ana Lebl, representative from the Jewish community, in one of the oldest european synagogues that are still active. The synagogue in Split was built during the 16th century and is the most sacred part of the place of worship, the Aron Hakodesh, facing Jerusalem is built into the western wall of the Diocletian's Palace.
During the 1,5-hour visit, many interesting stories and facts were presented to participants. For example, according to our host, thanks to many members of Jewish community, Split has been considered to be a city ahead of its time – for example, the first bookshop in Split opened in 1860 by Vid Morpurgo. In addition, our host especially focused on the status of the Jewish community during history in Split and the collaboration with other religious minorities in Split. Split is very unique in this sense – at a distance of less than 100 meters there are also muslim majlis and an orthodox church. Participants also had the opportunity to visit a panel gallery with all the important historical facts of Jewish community in the city.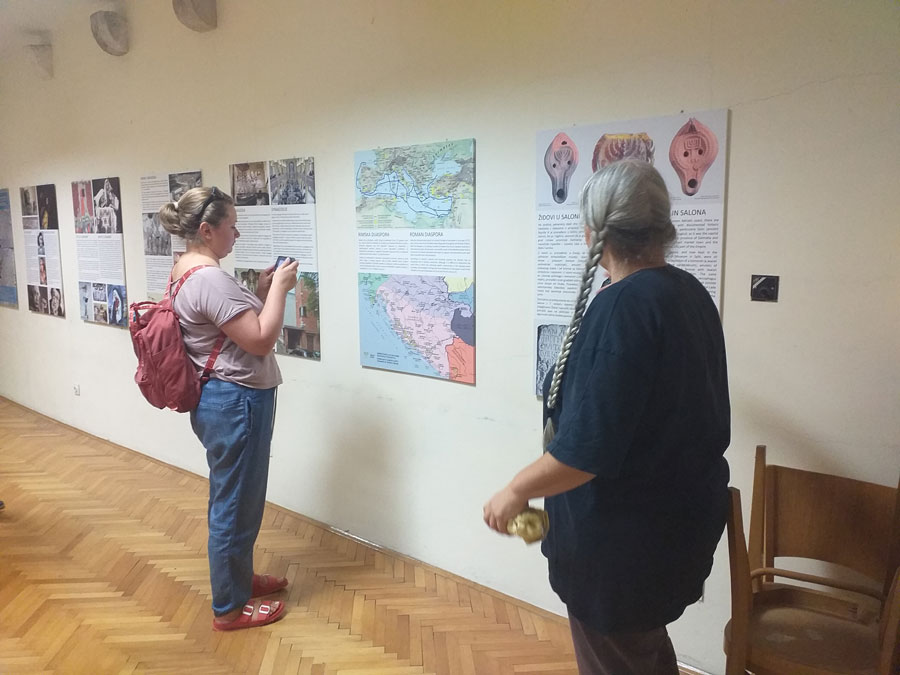 If you want to find out more about Jewish community in Split, click here